IT/VPN services: Secure Remote Work-from-Home Setups for Your Office
Get Your Employees Working at Home FAST and Securely Through Remote Office Setups From Your Experienced Andromeda IT Team!
Whether it's a Coronavirus attack on your central office operations or just getting the most efficiency out of your work team, consider Andromeda's 25+ years of IT and Communication network experience to get you and your employees functioning in top form from home or remotely from anywhere. Rely on Andromeda: the premier IT Service company in the Chicago, IL area!
3 Critical Ways Andromeda Does Remote Office Setups Better
Telecommunication & Sharing Apps
Whether it's email clients operating off of Microsoft O365, integrated phone/chat apps like Teams or Slack, video-meeting apps or full suites like M365, Andromeda has the experience and know-how to quickly and reliably set up secure fully operational remote offices for or you and your employees. And, of course, fast, reliable connection to your in-house systems for file and data sharing is of ultimate importance. When done right, a remote office should be nearly indistinguishable in function and speed from that of a C-suite office in your main facility.
(VPN) Security!
(Cloud) Security!
(Account) Security!
When the Covid-19 work-from-home crisis first erupted, you may have had to resort to setting up VPN solutions with a "just get it working as quickly as possible" mindset. Sure, promptness was the priority at the time, but you may have come to realize that the devil is in the details. The devil in this case is your old enemy: the professional hacker. You can bet that hastily patched together Cloud and remote office connections are and will be the new "low-hanging fruit" for hackers for some time to come. Within a week of the first Illinois lockdown, for example, phishing attacks for Office365/Teams credentials and file-sharing attacks like "PerSwaysion" hit many unprepared businesses. Andromeda has built a reputation (and quite a few actual remote networks) on its ability to configure VPN/Cloud network structures with top-level security protocols always front-and-center in the architecture.
Bandwidth & Scalability
Even without the current frenzy for remote office communication and networking, data bandwidth over the internet was always a concern compared to direct ethernet wiring in a central office. Especially now, having a bunch of employees essentially ground to a halt at their homes may be "safe" but won't do your business much good. Our configuration and technical teams know how to build your VPN and Cloud systems well ahead of the bandwidth limit.
Want a FREE Consultation or Have Questions For Us?
Just call:

312-469-5700

or fill in the

Request Form

below:
Your information will only be used for our own contact purposes and will never be shared with any third-party.
---
Andromeda lives to serve organizations like yours near Chicago, IL—at
your
level of need,
your
timetable,
...and your
budget!
Andromeda is a full-service Managed IT provider specializing in remote office network setup and installation:
Reliable & Fast remote office IT configuration and setup
System configurations built to maximize bandwidth, speed and security
Familiar with all remote tablet makes and personal devices
Experienced in home network configuration
Microsoft Azure
Secure VPNs in Chicago, IL
O365 / M365 email and other app setup and management
Automated Patching
...Andromeda can offer so much more: a single, expert source for a full range of physical security systems which can (and should) freely interact with your data network:
Telephone systems—both hosted VoIP and traditional on-premises
Building/Door Access Control
Security Camera Systems and Video Surveillance
Burglar Alarm System Installation & Monitoring
So, not only can we provide professional service for the full gamut of physical security needs of your growing organization, we are uniquely positioned to integrate those systems with any elements of your data and voice network. It is this integration that extracts the full power and usefulness of these systems for your organization.
Please
contact us
at:
815-836-0030 (main) / 312-469-5700 (Chicago)
or fill out a
New Contact form
on this page to have an Account Manager contact you regarding the many ways we can assist you with your IT/computer networking needs.
Executive Summary
We have extensive experience in all aspects of remote networking:
Managed IT Services Support in Chicagoland
Computer WANs
Computer VPNs
Cloud Platforms - Azure
Data Security
Tele-conferencing app configurations
Wireless Networks
Remote Access
Multiple Locations
VoIP
Microsoft O365 & M365
We can implement and maintain every part of your business network.
If you need:
Managed IT Services Support in Chicago, IL
Data Network Setups & Cloud Services in Chicagoland
Computer Networking in Chicago, IL
IT Tech Support in Chicago, IL
Install Servers, Firewalls, Data Security in Chicago, IL
Internet Network Setup in Chicagoland
Firewall Network Security in Illinois
Remote Office data networks in Chicago, IL
...this is where you
need to be!
AndroPedia Tech Library
As part of our service, it is important to keep our client-partners well informed on IT developments, news, and best practices. Here is just a sampling of typical items from our AndroPediaSM library archive:
ENHANCED PHONE FEATURES FOR ENHANCED BUSINESS PART 3
July 12, 2020
Features For Flexible Secure Communications for Remote Employees
For those of you following this series, this is the third and final installment of a 3-Part Series: Enhanced Phone Features For Enhanced Business. If you're just tuning in, make sure to check out part 1 & part 2. In the last two articles we've covered twinning and the different functions it has in your office as well as hunt groups and the multiple forms they come in. Both of these features can increase communication within your organization as well as productivity. In this final article we are going to dive into two more enhanced phone features: Queuing and Hot Desking.
Enhanced Phone Features: Queuing
Queuing allows calls to a Hunt Group to be held in a queue when all extensions in the group extension List are busy.
For example, when you call your local pharmacy and direct your call to the pharmacist, you are placed in a specific call queue for that department. That is a combination of the hunt group and queuing feature.
When an extension becomes free, the queued call is then presented. Queue limits can be set so that only a certain number of callers can be in line at any one time. While queuing, a caller can listen to a recorded message or be directed to leave a voicemail for call back if this is configured in your system.
Enhanced Phone Features: Hot Desking
Hot Desking allows multiple users to use the same extension on your phone system. Every user is assigned their own identity so they can receive calls and can access their own Voicemail as well as other functions.
For example, your outside sales staff who visit the office infrequently can be provided with telephony and Voicemail services without being permanently assigned a physical extension. This is also a valuable tool for remote workers. If you have employees in multiple states etc., they can still have a physical extension.
As we mentioned at the beginning of this article, this is the final portion of a three part series on phone features and how they can enhance your business. Make sure to check out the first two sections:
You have a remote office system already (we hope) but there's a strong chance you aren't leveraging it to full potential. We are currently offering a free consultation meeting to review your current solution and what features best compliment your business.
If this article has you questioning your current setup, or if you are simply interested in starting a conversation regarding secure Cloud and remote phone communications necessary for your business, a network assessment with Andromeda is a great place to start.
This post appeared first on Andromeda's WeNetwork.com/tech/ats-blog/ web page.
Garmin Experiences Ransomware Attack Causing Global Outage
Aug 04, 2020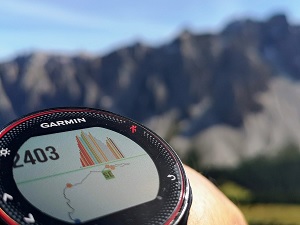 Do you make use of a Garmin wearable device? If so, then you've probably noticed that your device isn't working the way you expect it to. That's because the company is experiencing what there are now describing as a global outage.
The notification on the company's website reads, in part as follows:
"We are currently experiencing an outage that affects Garmin.com and Garmin Connect. This outage also affects our call centers, and we are currently unable to receive any calls, emails or online chats. We are working to resolve this issue as quickly as possible and apologize for this inconvenience."
The same message was displayed on the company's Facebook page, and was sent out on the company's Twitter account.
This outage and the fallout from it, is ongoing, and specifics and details have proved to be somewhat difficult to come by. At present, there are unconfirmed reports that the outage stems from a successful WasterLocker ransomware attack executed against the company's network that impacted an unknown number of systems and servers. However, the information leaking out from company employees is somewhat contradictory.
Assuming that the general buzz regarding a successful WasterLocker attack is correct, then odds are good that the damage to company resources was extensive. WasterLocker is well known for launching sophisticated attacks and demanding ransoms that frequently run into the millions of dollars.
Unfortunately, this isn't the first time in recent months that Garmin has found itself in the crosshairs. Late last year, Garmin Southern Africa publicly disclosed that they were the victim of a Magecart attack that saw customer payment and other sensitive information stolen from any customer who had placed orders on the company's shop.garmin.co.za portal.
Given the fact that ransomware attackers are known to steal copies of data before they encrypt files on the network, it's likely that at least some sensitive customer information was taken. Again, at this point, we have no details from the company. We can only assume those will be forthcoming in the near future.
Aggregated
Connecting and Protecting Business Since 1994
Employee Remote Office Setup Services for:

Accounting services • Construction • Dental/Medical offices • Distribution • Financial services • Health services • Law offices • Manufacturing • Municipal • Non-profits/Churches • Parks/Rec • Schools • Trucking • ...SMB offices/relocation
Our passion is to provide you with the best service possible. We have a vested interest
in your business, and view our relationship as a partnership.