Professional Managed IT Services Company for Your Business Network

-Local to:

Rosemont, IL
What Is An
Andromeda C‑CAT

?

A C‑CAT (Client-Centric Action Team) is a dedicated team that includes one or more

two

Remote Service Techs

, and one or more

IT Field Techs

whose activities are curated by a

Account Coordinator(AC)

—each specifically appointed to service

your

organization. With cat-like reflexes and precision, your Andromeda C-CAT will pounce on any IT issue, upgrade, or project. It's really the cat's meow for your IT needs!)
Network Security Keeping You Up at Night? Ongoing Access Issues? You Deserve a True IT Company PARTNER for Professional IT Management!
If you are ready for peace of mind, a dedicated team monitoring, updating and managing your network and, most importantly, if you are ready to get rid of IT headaches once and for all, it's time to make the move to Managed IT Services with Andromeda: the premier IT MSP Service company in the Rosemont, IL area!
6 Ways Andromeda Is a Better Managed IT Services Company
100% Live & Local Support
Andromeda's team is completely staffed by local technicians near Rosemont, IL 60018. No matter the hour, your issue is resolved quickly and professionally. In fact, 68% of incoming calls are connected to a live technician for immediate response. When a technician isn't available, our average response time is less than 60 minutes. And if that isn't impressive enough, emergency after-hours support response times average less than 15 minutes!
Dedicated Account Teams
You deserve a team that truly understands your business and your needs. That is why Andromeda introduced Client-Centric Account Teams (C‑CATs). As a managed IT services customer in Rosemont,IL, you'll have a dedicated account team. An assigned team means one point of contact as well as assigned technicians that are personally acquainted with your network and the unique needs of your business.
Done Right The FIRST Time
Nothing is more frustrating than believing an issue is resolved only to find that the work was only half finished or the problem wasn't actually fixed. We understand this which is why we monitor each ticket and track "Re-Open" work. We are proud to share that our "Re-Open" percentage is less than 2% on all open tickets.
Built-For-You Solutions
Every business is different. We get that, which is why we customize our MSP managed IT service agreements to fit the needs of each client. With multiple IT support packages and add on services, we will find a solution that works for you.
One Call – Multiple Technologies
Never waste time playing phone tag between different vendors again. Not only do we provide Managed IT Services in Rosemont,IL; between Telecommunication, Access Control, Security Cameras, Burglar Alarm Systems and Web Development/SEO, our team has you covered.
Close The Communication Loop
Nobody enjoys being left out of the loop. During business hours EVERY single call is answered live. We respond to emails within 2 hours or less and if your desired contact happens to be unavailable,
phone calls are returned within one hour.
Want a FREE Consultation or Have Questions For Us?
Just call:

847-643-0030

or fill in the

Request Form

below:
Your information will only be used for our own contact purposes and will never be shared with any third-party.
Professional IT Services that Andromeda Provides for Rosemont, IL Businesses:
Managed IT Services
Rosemont,IL
Andromeda offers a range of IT support plans—anything from month-to-month "time & materials"-based assistance to fixed IT service contracts that permit "no-brainer" conformance to an annual budget. Beyond the functions you would expect from a full-service MSP, you'll have a dedicated C‑CATs team that includes an Account Coordinator directing the same field and remote technicians day-to-day, month-to-month, and even year-to-year to manage your IT network needs.
This isn't simply a glorified Virtual CIO offering. Imagine the cost of hiring your own CIO AND tech team for this same level of customized service and knowledge of your particular (and evolving) network setup!
Cloud Services & Migrations
Typically, the biggest issue you'll face when initiating Cloud IT services is not the services themselves, but rather the proper migration of your existing IT services to the Cloud without loss of functionality, downtime, and scores of other details that could undermine the whole process. Andromeda has a long history of expertise in physical on-premises systems. Don't make the mistake of turning all your current systems over to a "Cloud expert"; we'll save you from a lot of heartache and pain with a virtually seamless Cloud migration from your current setup— whatever it is.
Data Backup & Recovery
Rosemont,IL
It's a crazy world. Literally thousands of people you don't even know attempt to break or steal from systems like yours every day. Good 24/7 monitoring is a first line of defense, of course. But no matter how great and state-of-the-art your defenses are, you'll almost certainly succomb to a successful attack in time. That's why advanced data backup and data recovery need to be tools that you and your IT partner have at the ready from Day 1. Don't be tempted to "shortcut" this element of your network in the name of expediency or to save a few dollars. Ultimately, you'll lose out on both counts with that thinking. You need a complete and integrated solution that addresses every contingency as well as IT professionals who know how to make that happen.
Cyber Security
Not only do we provide multi-tier approaches to your network security, but Andromeda also provides built-for-you solutions for disaster recovery and business continuity devices. We provide, manage and monitor a variety of devices including physical hardware, Cloud-based and hybrid options. Our team actively monitors over 403 servers and 101 physical backup devices in the field. All with 100% local engineers and technicians.
Onsite/Remote Support
Rosemont,IL
Andromeda's team is completely staffed by local technicians near Rosemont,IL. No matter the hour, your issue is resolved quickly and professionally. In fact, 68% of incoming calls are connected to a live technician for immediate response. When a technician isn't available, our average response time is less than 30 minutes. And if that isn't impressive enough, emergency after-hours support response times average less than 10 minutes!
IT Network Management
IT networks are our bread-and-butter. We have provided these services to clients since 1994. Some have continued to rely on us for their evolving network needs since the very beginning. We stand behind our work day to day and year to year because we foster relationships with our client-partners that absolutely demand that of us. It's in our DNA and how we prefer to do business.
What A Few Of Our Clients Have To Say
It is invaluable to have one vendor handling all of our technology needs.
"The first project Andromeda handled for our firm was implementing a new phone system in 2010. They handled our wiring, installed the system and fully trained our staff. Since then, our relationship has grown and we've entrusted Andromeda with all of our IT, phone and security needs. In 2016 we moved to our new building and Andromeda was able to make that transition as smooth and simple as possible. It is invaluable to have one vendor handling all of our technology needs. We're lawyers, we aren't IT pros. We need to focus all of our energy on our clients. Andromeda gives us that ability. They remove our discomfort and the 'unknown' by breaking big decisions down into pieces we can understand. They understand our business, they guide us in the right directions and help us provide exceptional service to our clients. We would happily recommend Andromeda for all technology needs to any of our peers."
Charles Keough
Principal —Keough & Moody P.C.
The truth is our expertise is Law; Andromeda's is IT
"Back in 2003 our office was dealing with an IT firm that we no longer believed in. We heard about Andromeda through a family friend and frankly, have not looked back since. They are dependable, knowledgeable and trustworthy. Having a partner that works with the multiple technologies and software applications our industry demands is key to keeping pace with our peers. Their ability to handle issues remotely keeps our productivity high and allows us to get back to work quickly. Their staff is professional and incredibly easy to work with. The truth is our expertise is Law; Andromeda's is IT. Relying on Andromeda for all our IT needs is like having an older brother that knows how to fix anything!"
Anita Fay
Office Manager —Fay, Farrow and Associates
Andromeda IT Service Offerings
Here is just a quick list demonstrating the breadth of IT services you can expect from Andromeda:
Backup and disaster recovery
Cloud
Employee security training
Inventory management
Managed service provider
New building technology consultant
O365 migration
Security consultant
Wireless network installations
Backup solution
Cloud migration
Hardware support
IT support
Network security consultant
Outsourced tech support
PC patch management
Server management
AndroPedia Tech Library
As part of our service, it is important to keep our client-partners well informed on IT developments, news, and best practices. Here is just a sampling of typical items from our AndroPediaSM library archive:
9 FAQs About Office 365
Nov 04, 2019
When you are trying to decide which programs to purchase for your business, it is important to understand all the benefits of each. Office 365 has so many built in conveniences it is hard to picture any other option coming close. 
Here are the 9 most frequently asked questions and answers about Microsoft Office 365 to help you make the best decision for your business: 
1. What is the difference between Office 2019 and Office 365?
In Office 365 Business Premium, you get both the cloud and desktop versions of classic Office applications: Word, Excel, PowerPoint, Outlook, Publisher, and Access which will work on various devices (PC, Mac, iOS and Android to name a few). Additional programs/features from applications like OneNote, OneDrive and SharePoint are also included.  
Along with new applications, Office 365 allows users to receive the most up to date features and software in "real time". This means that your cloud applications are updated automatically as Microsoft rolls out updates.  
It should be mentioned though, that desktop versions of the O365 suite are updated alongside regular Windows updates. So, those updates occur as your IT team updates your workstations. For Andromeda Managed IT Services clients, this happens weekly.  
2. How does live collaboration work in Office 365?
A great productivity boost comes with live collaboration in Office 365. Multiple teammates can open the same document at the same time to work together.  
Additionally, you can chat with teammates during editing to keep teammates on the same page. This can be done directly in the documents themselves or using Microsoft's application Microsoft Teams.  
3. Do I need an internet connection to run Office 365?
For Office 365 Business Premium and Enterprise licenses, internet access is required to install and activate all the latest releases of the applications. Once completed, you can download desktop versions of your Office Applications to use both on and offline.   
NOTE: The Office 365 Business Essentials subscription includes ONLY cloud–based versions of the Microsoft Office Suite. This subscription does require internet access to use.  
4. What security features does Office 365 include?
Office 365 has more than 1,000 security and privacy features available for use. Office 365 offers Advanced Threat Protection to guard your business against some of the sophisticated phishing and ransomware attacks designed to harm your business. Office 365 also includes compliance options/features to help ensure your business meets industry compliance. For more information on specific compliance and security features straight from Microsoft, you can go here.
5. How much OneDrive storage space do I get with my subscription?
 By default, 1TB of storage is included with OneDrive. Added storage is available for purchase.  
6. Do I have control of my documents with an Office 365 subscription?
Yes. You own and manage all your own documents. You can choose to store them online in OneDrive or locally to your computer or even direct to other Office 365 applications.  
If you ever chose to cancel your Office 365 Subscription, make sure to have all staff save any documents in their OneDrive or other applications to a physical drive. You can also purchase OneDrive storage separately, but it is best to consult your IT team on the best solution for your business.  
7. Are my documents stored in OneDrive available offline?
Yes. You can access OneDrive files both online and offline. The local offline files will take up some space on your machine but an internet connection is not required. You can also have what is called "on demand" settings enabled that will save certain files locally and others in the cloud as you choose.  
If you are working offline, save your changes before exiting your program and OneDrive will update your files in the cloud once you reconnect to the internet.  
8. Do the applications work the same on the computer as on my mobile phone?
The answer to this is really a yes and no. Office 365 has desktop, cloud and mobile versions of applications available. They all function the same. Meaning word is still going to create word documents and you will have most functions/features available across all devices.  
The difference in functionality comes out in the way you use the applications on different devices. For instance, Word on your mobile device looks slightly different than on desktop, but this is to help with usability.   
 9. If I need help with my Office 365 set-up, who can I call?
Andromeda Technology Solutions has an entire team of experts in Installing and managing your Office 365 applications and permissions. Give us a call to help with any questions, and we will answer your questions or send out someone to solve your computer issues.
The post 9 FAQs About Office 365 appeared first on Andromeda Technology Solutions.
5 Critical Components Any Professional Disaster Recovery Plan Must Have
May 29, 2020
We hear a whole lot about ransomware and cyber criminals these days. Andromeda helps our clients combat most data breaches with multi-tiered security solutions and employee training. But, every business is still vulnerable to incident. That is why a full proof and dependable Disaster Recovery & Business Continuity plan is an essential. Before you hit the world wide web searching for DR solutions and backup plans, take a look at these 5 critical components any professional disaster recovery plan must have.
Your disaster recovery plan should consider appropriate business continuity variables.
Disasters happen; they come in many shapes and sizes. Server crashes, accidental file deletion, physical disasters such as fire or flood and the increasingly common ransomware or malware infection are all scenarios.
You must ask two important questions yourself in regards to business continuity:
How much time can pass between recovery points, ie: how much data can you afford to lose; this is commonly known in Business Continuity as RPO – Recovery Point Objective
How much time can pass between the disaster and recovery, ie: how much time can you afford to lose; this is commonly known in Business Continuity as RTO – Recovery Time Objective
Ideally, your RPO and RTO are as low as possible.
A good Disaster Recovery Plan will consider these factors and have various options for restoring files, folders or even whole servers. On top of that, it is important that these options take into account minimalizing data loss and interruption.
Data should be stored both locally and offsite.
Many people have an easy time seeing the value in the offsite backup.  Whether that's tape drives taken offsite daily, external USB drives treated the same, or data sent to the cloud for storage, it carries with it a feeling of great comfort knowing that "if the building burns down" the data is still safe.
What few realize is what we mean when we speak about downtime, for incidents that are not quite as catastrophic as a burning building. In those cases, it can take an unacceptable amount of time to get your hands on that offsite backup or to download an entire server from the cloud.
With a Disaster Recovery Plan option that offers backups both locally and offsite (cloud based), you are able to restore large quantities of files and entire server images quickly. Your onsite device should also have the capability to virtualize as a temporary server in the event your main server crashes.
Find a disaster recovery plan option that provides multiple restore options
When you think about restoring from a disaster, you may believe that so long as you have a version of your data somewhere, you are secure. In reality though, your recovery time objective can be greatly impacted by the different options available to you after a disaster. A disaster recovery plan with multiple options for virtualization, restoration and data access is an absolute must.
You may have heard the term "virtualization" before. Being able to virtualize your server either on a physical device at your location or in the cloud simply means that you have a temporary solution that will keep your business up and running while you resolve whatever issue corrupted your data, server or situation in the first place.
A catastrophic hardware failure can put your business down for hours, sometimes days. Rushing that process up can incur huge costs as well: rush delivery, emergency dispatch etc. In the event of a hardware failure, a virtual copy of your last backup can be spun up. Once completed, you can resume working swiftly. This quick recovery allows you to deal with hardware replacements, scheduling and budgets in an organized fashion.
A top tier solution will provide you with onsite virtualization and an option to virtualize in the cloud. Cloud virtualization is not as quick and can produce some lag time. Nonetheless, in the event your backups are stolen or disaster strikes your building (fire, flood etc.) – the ability to spin up and virtualize data from the cloud means that your business is not at a standstill.
Find out what type of support a vendor provides for disaster recovery plans.
Your company does not want to struggle to get their files restored.  You can't wait hours and hours to restore a file you accidentally deleted.  Don't wait for hours to hear back on the status of a data restore. Your IT partner should understand the solution they are providing and be able to work with you directly. Cut out the intermediary. Ensure your vendor monitors all the warranties, all the software support calls, and all monitoring; ensuring your backups are humming all day every day – as they should be.
Don't trust just any business continuity or disaster recovery plan solution.
There are literally hundreds of options out there for Disaster Recovery. A quick Google search will give you pages of results.  Comparing them is mind numbing, and if we are being honest . . . who takes the time to do all that?  Your first step is to find an IT partner that you trust. Check their references. See if they have case studies to show how a disaster recovery functions with the product. Ask for a demonstration of the product. This is serious stuff and you need to trust the hands maintaining and protecting your data.
The post 5 Critical Components Any Professional Disaster Recovery Plan Must Have appeared first on Andromeda Technology Solutions.
Chrome Update Will Block Resource Intensive Ads
Sep 21, 2020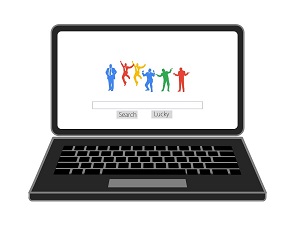 Are you a regular Chrome user? If so, you've got yet another reason to love the most popular browser in the world.
Recently, Google announced the pending rollout of another new feature designed to minimize the use of your CPU's resources.
The coming update will evaluate the resource load requirements of web-based ads on every website you visit.
If the ad is deemed to be too resource intensive, Chrome will automatically unload it, with no action required on your part.
It's a small change, but its significance cannot be understated. Resource-heavy advertising can very quickly degrade the performance of even the most robust system. That causes everything you're trying to run to work more slowly and less efficiently. That says nothing about the fact that it can quickly ruin your browsing experience and dramatically shorten your battery life if you're surfing on a mobile device or a laptop.
To put some specifics to the matter, Google will unload any ad that meets or exceeds the following thresholds:
Uses more than 4 megabytes of network bandwidth
Utilizes the main thread for more than 15-seconds in any 30-second windowUtilizes the main thread for more than 60 seconds overall.
If any of the above prove true, the ad in question will automatically get unloaded.
In terms of how big a difference it can make, consider the following: Although ads that meet or exceed the thresholds above only represent three tenths of one percent of all ads displayed, they account for a staggering 26 percent of all the network data and 28 percent of all CPU resources used to display web-based advertising.
That's tremendous, and shutting it down is a huge boon for everyone, including the advertisers. That is because it will prompt them to pay more attention to optimization.
The new capabilities will be rolled out in phases throughout the month of September (2020) with the release of Chrome M85. All you have to do to take advantage of the new functionality is upgrade your browser. That's good news indeed.
Aggregated
Connecting and Protecting Business Since 1994
Providing Managed IT Services for:

Accounting services • Construction • Dental/Medical offices • Distribution • Financial services • Health services • Law offices • Manufacturing • Municipal • Non-profits/Churches • Parks/Rec • Schools • Trucking • ...SMB offices/relocation