Networks
•
Telecom
•
Web Design
•
Access Control
•
Cameras
•
Alarms
IT Service Providers for Your Data Network

-Local to:

Riverside, IL
What Is An
Andromeda C‑CAT

?

A C‑CAT (Client-Centric Action Team) is a dedicated team that includes one or more

two

Remote Service Techs

, and one or more

IT Field Techs

whose activities are curated by a

Service Coordinator(SC)

—each specifically appointed to service

your

organization. With cat-like reflexes and precision, your Andromeda C-CAT will pounce on any IT issue, upgrade, or project. It's really the cat's meow for your IT needs!)
Your business depends on technology that simply works.
If you are ready for peace of mind, a dedicated team monitoring, updating and managing your network and, most importantly, if you are ready to get rid of IT headaches once and for all, it's time to make the move to Managed IT Services with Andromeda: the premier IT Service company in the Riverside, IL area!
6 Ways Andromeda Does Managed IT Services Better
100% Live & Local Support
Andromeda's team is completely staffed by local technicians near Riverside, IL 60546. No matter the hour, your issue is resolved quickly and professionally. In fact, 68% of incoming calls are connected to a live technician for immediate response. When a technician isn't available, our average response time is less than 30 minutes. And if that isn't impressive enough, emergency after-hours support response times average less than 10 minutes!
Dedicated Account Teams
You deserve a team that truly understands your business and your needs. That is why Andromeda introduced Client-Centric Account Teams (C‑CATs). As a managed IT services customer in Riverside,IL, you'll have a dedicated account team. An assigned team means one point of contact as well as assigned technicians that are personally acquainted with your network and the unique needs of your business.
Done Right The FIRST Time
Nothing is more frustrating than believing an issue is resolved only to find that the work was only half finished or the problem wasn't actually fixed. We understand this which is why we monitor each ticket and track "Re-Open" work. We are proud to share that our "Re-Open" percentage is less than 2% on all open tickets.
Built-For-You Solutions
Every business is different. We get that, which is why we customize our managed service agreements to fit the needs of each client. With multiple support packages and add on services, we will find a solution that works for you.
One Call – Multiple Technologies
Never waste time playing phone tag between different vendors again. Not only do we provide Managed IT Services in Riverside,IL; between Telecommunication, Access Control, Security Cameras, Burglar Alarm Systems and Web Development/SEO, our team has you covered.
Close The Communication Loop
Nobody enjoys being left out of the loop. During business hours EVERY single call is answered live. We respond to emails within 2 hours or less and if your desired contact happens to be unavailable,
phone calls are returned within one hour.
Want a FREE Consultation or Have Questions?
Just call:

708-301-8814

or fill in the

Request Form

below:
Your information will only be used for our own contact purposes and will never be shared with any third-party.
Professional IT Services that Andromeda Provides for Riverside, IL Businesses:
Managed IT Services
Riverside,IL
Andromeda offers a range of service plans—anything from month-to-month "time & materials"-based assistance to fixed service contracts that permit "no-brainer" conformance to an annual budget. Beyond the functions you would expect from a full-service MSP, you'll have a dedicated C‑CATs team that includes a Service Coordinator directing the same field and remote technicians day-to-day, month-to-month, and even year-to-year to manage your IT network needs.
This isn't simply a glorified Virtual CIO offering. Imagine the cost of hiring your own CIO AND tech team for this same level of customized service and knowledge of your particular (and evolving) network setup!
Cloud Services & Migrations
Typically, the biggest issue you'll face when initiating Cloud services is not the services themselves, but rather the proper migration of your existing services to the Cloud without loss of functionality, downtime, and scores of other details that could undermine the whole process. Andromeda has a long history of expertise in physical on-premises systems. Don't make the mistake of turning all your current systems over to a "Cloud expert"; we'll save you from a lot of heartache and pain with a virtually seamless Cloud migration from your current setup— whatever it is.
Data Backup & Recovery
Riverside,IL
It's a crazy world. Literally thousands of people you don't even know attempt to break or steal from systems like yours every day. Good 24/7 monitoring is a first line of defense, of course. But no matter how great and state-of-the-art your defenses are, you'll almost certainly succomb to a successful attack in time. That's why advanced data backup and data recovery need to be tools that you and your IT partner have at the ready from Day 1. Don't be tempted to "shortcut" this element of your network in the name of expediency or to save a few dollars. Ultimately, you'll lose out on both counts with that thinking. You need a complete and integrated solution that addresses every contingency as well as IT professionals who know how to make that happen.
Cyber Security
Not only do we provide multi-tier approaches to your network security, but Andromeda also provides built-for-you solutions for disaster recovery and business continuity devices. We provide, manage and monitor a variety of devices including physical hardware, Cloud-based and hybrid options. Our team actively monitors over 403 servers and 101 physical backup devices in the field. All with 100% local engineers and technicians.
Onsite/Remote Support
Riverside,IL
Andromeda's team is completely staffed by local technicians near Riverside,IL. No matter the hour, your issue is resolved quickly and professionally. In fact, 68% of incoming calls are connected to a live technician for immediate response. When a technician isn't available, our average response time is less than 30 minutes. And if that isn't impressive enough, emergency after-hours support response times average less than 10 minutes!
IT Network Management
IT networks are our bread-and-butter. We have provided these services to clients since 1994. Some have continued to rely on us for their evolving network needs since the very beginning. We stand behind our work day to day and year to year because we foster relationships with our client-partners that absolutely demand that of us. It's in our DNA and how we prefer to do business.
What A Few Of Our Clients Have To Say
It is invaluable to have one vendor handling all of our technology needs.
"The first project Andromeda handled for our firm was implementing a new phone system in 2010. They handled our wiring, installed the system and fully trained our staff. Since then, our relationship has grown and we've entrusted Andromeda with all of our IT, phone and security needs. In 2016 we moved to our new building and Andromeda was able to make that transition as smooth and simple as possible. It is invaluable to have one vendor handling all of our technology needs. We're lawyers, we aren't IT pros. We need to focus all of our energy on our clients. Andromeda gives us that ability. They remove our discomfort and the 'unknown' by breaking big decisions down into pieces we can understand. They understand our business, they guide us in the right directions and help us provide exceptional service to our clients. We would happily recommend Andromeda for all technology needs to any of our peers."
Charles Keough
Principal —Keough & Moody P.C.
The truth is our expertise is Law; Andromeda's is IT
"Back in 2003 our office was dealing with an IT firm that we no longer believed in. We heard about Andromeda through a family friend and frankly, have not looked back since. They are dependable, knowledgeable and trustworthy. Having a partner that works with the multiple technologies and software applications our industry demands is key to keeping pace with our peers. Their ability to handle issues remotely keeps our productivity high and allows us to get back to work quickly. Their staff is professional and incredibly easy to work with. The truth is our expertise is Law; Andromeda's is IT. Relying on Andromeda for all our IT needs is like having an older brother that knows how to fix anything!"
Anita Fay
Office Manager —Fay, Farrow and Associates
Not Ready To Call Us Yet?
Download Our FREE Report And Discover 8 Benefits Of Managed IT Services in Riverside,IL As Well As 12 Of The Top Criteria MSP Providers Worth Their Weight Should Provide
Choosing an IT partner is a big deal. Whether you're new to the concept of Managed Service Providers or you're frustrated with your current vendor and looking for a new one, this report will help you focus on key factors and services you need to be aware of.
Fill out this form to claim your report!
AndroPedia Tech Library
As part of our service, it is important to keep our client-partners well informed on IT developments, news, and best practices. Here is just a sampling of typical items from our AndroPediaSM library archive:
Andromeda's Top Windows 10 Tips & Tricks for Increased Productivity and Ease of Use
Mar 30, 2018
In our business and personal lives, we're all racing to fit 26 hours into a 24 hour day.
Any tip or trick that shaves off time and saves a few seconds can pay off big time in the long run.
We recently did a poll around the Andromeda office to grab some of our favorite tricks and tips that save time, keep us organized and help with overall productivity.
We kept this list specific to Windows 10 but many of these tricks and features will work on older versions of Windows as well.
So – without further ado –
Andromeda's Top Windows 10 Tips & Tricks for Increased Productivity and Ease of Use:
Snip Tool
The snip tool is very useful when you want to grab a photo or screen shot of a specific element on your screen but don't want to capture your entire screen.
This is a pre-installed app you can find in your start menu.
For more information on exactly how to use this function check out this helpful article.
Built In Search with Windows Key
There are a lot of different commands that begin with the 'Windows Key' (See above for photo example). We will dive into a few of those later but our staff thought that the built in search tool deserved its own mention.
Simply hit the Windows Key and start typing out what you are looking for. This helps avoid searching and clicking around through files.
For example hit your Windows Key and start typing any program you have installed. For our example, type in iTunes then press the Enter key.
iTunes will start automatically.
Mark Up Feature in Windows Edge
There are many different web browsers out there and most people have their favorite. Windows 10 has their own web browser called Windows Edge (an update to the classic Internet Explorer).
Once you open up a web browser with Windows Edge, locate the Mark Up Feature in the top right hand corner (highlighted below):
Once you click this feature you will notice a purple navigation bar at the top of your screen. You can now markup web pages for whatever purposes you like on any tablet or device with writing capabilities.
Pin Popular Apps to Taskbar
Windows 10 tries to make it as easy as possible to access your favorite applications and software. You can create desktop shortcuts but another accessibility option is pinning commonly used apps to your Taskbar.
Simply locate the app you are looking for and right click on it. You'll see an option for "Add to Taskbar". Select that and you are good to go.
This is a great way to make that Snip Tool we mentioned above more accessible.
Start Menu Organization
Some users dislike the Windows 10 start menu – but it has some great organization capabilities.
Similar to pinning apps to your Taskbar as described above, you can pin programs to your start menu. Additionally, you can group applications and software together for quick navigation.
This is all done via drag and drop. Simply click on the program you want, drag it to the right and drop it where you want.
Night Light
For heavy computer users, brightness settings can cause eye strain and can even contribute to difficulty falling asleep at night.
This is because our computer screens (tablets and smartphones included) emit 'blue light'. This blue light can be harsh on the eyes over time and messes with your natural sleep rhythms in some cases.
If you're interested in turning on the Night Light function you can find it in the display settings menu.
Hot Keys
"Hot Keys" are just another form of shortcut you can use to perform different functions quickly with only your keyboard.
Depending on your job and needs, you may use some, many, none or all of them (there are a ton).
Here are a few of our favorites for you to try.
Windows + L – Lock your screen

Windows + D – Show Desktop

Windows + Tab – Open Windows between Virtual Desktops

Alt + Tab – Cycle through open apps/windows

Ctrl + Z – Undo

Ctrl + X – Cut

Ctrl + V – Paste

Ctrl + C – Copy

Ctrl + A – Select All
For a more extensive list of Hot Keys check out this article from Windows Central.
We hope you found this article helpful and if you have a favorite shortcut that wasn't listed, please let us know!
The post Andromeda's Top Windows 10 Tips & Tricks for Increased Productivity and Ease of Use appeared first on Andromeda Technology Solutions.
Why Good Camera Systems Need Great IT Pros
May 15, 2017
Would you be OK with a criminal or competitor watching you and your office via your own CCTV security cameras . . . ?
Didn't think so.
Security and camera systems, like many other technologies, are becoming more and more integrated within IT networks and infrastructure. This is great for ease of use, capabilities and increased protections. However, it can also open up additional avenues and risks for your company if managed incorrectly.
Imagine all the information someone could snag with limited access to your CCTV system.
You wouldn't trust your IT to "some guy" (at least we hope not).  You should give the same respect to your security systems. It may be a good idea to buy a system from Costco or Amazon. But those off brand systems are easily hacked and they may carry pre-installed malware. Just last year a slew of security camera systems purchased on Amazon were found to be infected and could be hijacked by hackers to access data and camera footage illegally.
In almost all cases, some part of your security camera system needs an IT professional involved to finish the job and configured correctly. You can either trust the camera guy as he fumbles his way around your network, potentially leaving easily accessed holes in your protection, or try to get the camera guy and your IT guy to coordinate and work together (what we call a scheduling nightmare). Or, you can hire a professional technology services firm that does both.
Why Chose Andromeda's Security Cameras?
Andromeda understands the intricate relationships security technologies have with your IT. We have specialized technicians in each area. They work together with a vast understanding of the security that both your CCTV system and your network need.  Also, because we sell only professional grade hardware and software (Honeywell) the chance of a hack on these pieces is much less than the cheaper no-name brands.
Security threats are everywhere these days. You don't need to make yourself more vulnerable. Do not create a gaping hole in your enterprise via the very thing that is there to help protect you. Reach out to our team today if you are considering any security projects. We ensure that the solution you choose is right for your business needs, but most importantly, we make sure it is installed correctly and you are protected.
The post Why Good Camera Systems Need Great IT Pros appeared first on Andromeda Technology Solutions.
Hacker Requests For Wire Transfers Are Topping Email Scams
Sep 12, 2018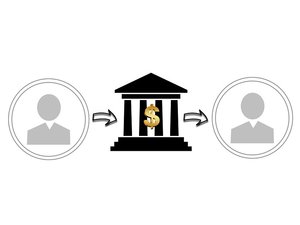 Business Email Compromise (BEC) attacks are a major threat, costing business nearly three billion dollars a year.
This form of attack primarily targets the C-Suite in order to impersonate them.
In the world of BEC attacks, those that employ requests for wire transfers are almost devastatingly effective.
Asaf Cidon, the Vice President of Content Security at Barracuda Networks, explains why:
"Criminals use business email compromise attacks to obtain access to a business email account and imitate the owner's identity, in order to defraud the company and its employees, customers, or partners. In most cases, scammers focus efforts on employees with access to company finances or payroll data and other personally identifiable information."
The attack unfolds when the hacker, pretending to be a company CEO or other high-ranking official requests immediate payment, usually via wire transfer.
Again, per Asaf Cidon:
"The sense of urgency, a request for action, or a financial implication used in BEC schemes tricks targets into falling for the trap. For example, an accountant may receive a fraudulent email request for a wire transfer from the company CEO, which includes a spoofed version of the CEO's email address and even the CEO's own email signature."
According to a 2016 report published by Trend Micro, a successful BEC attack nets the hacker an average of $140,000. Given how easy they are to pull off (and how low-tech), don't expect this type of attack to show any signs of decline in the foreseeable future.
What makes BEC attacks even more troublesome is the fact that law enforcement officials believe that few attacks of this type are ever reported, and that the losses to business could be up to four times the figure we cited earlier.
Worst of all, these types of attacks appear to be increasing in their frequency. Unfortunately, C-Suite employees are notoriously resistant to basic security training, meaning that there are no easy solutions to this large and growing problem.
Aggregated
Connecting and Protecting Business Since 1994
IT Service Providers & Managed IT Services for:

Accounting services • Construction • Dental/Medical offices • Distribution • Financial services • Health services • Law offices • Manufacturing • Municipal • Non-profits/Churches • Parks/Rec • Schools • Trucking • ...SMB offices/relocation