Networks
•
Telecom
•
Web Design
•
Access Control
•
Cameras
•
Alarms
IT Service Providers for Your Data Network

-Local to:

Lisle, IL
What Is An
Andromeda C‑CAT

?

A C‑CAT (Client-Centric Action Team) is a dedicated team that includes one or more

two

Remote Service Techs

, and one or more

IT Field Techs

whose activities are curated by a

Service Coordinator(SC)

—each specifically appointed to service

your

organization. With cat-like reflexes and precision, your Andromeda C-CAT will pounce on any IT issue, upgrade, or project. It's really the cat's meow for your IT needs!)
Your business depends on technology that simply works.
If you are ready for peace of mind, a dedicated team monitoring, updating and managing your network and, most importantly, if you are ready to get rid of IT headaches once and for all, it's time to make the move to Managed IT Services with Andromeda: the premier IT Service company in the Lisle, IL area!
6 Ways Andromeda Does Managed IT Services Better
100% Live & Local Support
Andromeda's team is completely staffed by local technicians near Lisle, IL 60532. No matter the hour, your issue is resolved quickly and professionally. In fact, 68% of incoming calls are connected to a live technician for immediate response. When a technician isn't available, our average response time is less than 30 minutes. And if that isn't impressive enough, emergency after-hours support response times average less than 10 minutes!
Dedicated Account Teams
You deserve a team that truly understands your business and your needs. That is why Andromeda introduced Client-Centric Account Teams (C‑CATs). As a managed IT services customer in Lisle,IL, you'll have a dedicated account team. An assigned team means one point of contact as well as assigned technicians that are personally acquainted with your network and the unique needs of your business.
Done Right The FIRST Time
Nothing is more frustrating than believing an issue is resolved only to find that the work was only half finished or the problem wasn't actually fixed. We understand this which is why we monitor each ticket and track "Re-Open" work. We are proud to share that our "Re-Open" percentage is less than 2% on all open tickets.
Built-For-You Solutions
Every business is different. We get that, which is why we customize our managed service agreements to fit the needs of each client. With multiple support packages and add on services, we will find a solution that works for you.
One Call – Multiple Technologies
Never waste time playing phone tag between different vendors again. Not only do we provide Managed IT Services in Lisle,IL; between Telecommunication, Access Control, Security Cameras, Burglar Alarm Systems and Web Development/SEO, our team has you covered.
Close The Communication Loop
Nobody enjoys being left out of the loop. During business hours EVERY single call is answered live. We respond to emails within 2 hours or less and if your desired contact happens to be unavailable,
phone calls are returned within one hour.
Want a FREE Consultation or Have Questions?
Just call:

630-243-0030

or fill in the

Request Form

below:
Your information will only be used for our own contact purposes and will never be shared with any third-party.
Professional IT Services that Andromeda Provides for Lisle, IL Businesses:
Managed IT Services
Lisle,IL
Andromeda offers a range of service plans—anything from month-to-month "time & materials"-based assistance to fixed service contracts that permit "no-brainer" conformance to an annual budget. Beyond the functions you would expect from a full-service MSP, you'll have a dedicated C‑CATs team that includes a Service Coordinator directing the same field and remote technicians day-to-day, month-to-month, and even year-to-year to manage your IT network needs.
This isn't simply a glorified Virtual CIO offering. Imagine the cost of hiring your own CIO AND tech team for this same level of customized service and knowledge of your particular (and evolving) network setup!
Cloud Services & Migrations
Typically, the biggest issue you'll face when initiating Cloud services is not the services themselves, but rather the proper migration of your existing services to the Cloud without loss of functionality, downtime, and scores of other details that could undermine the whole process. Andromeda has a long history of expertise in physical on-premises systems. Don't make the mistake of turning all your current systems over to a "Cloud expert"; we'll save you from a lot of heartache and pain with a virtually seamless Cloud migration from your current setup— whatever it is.
Data Backup & Recovery
Lisle,IL
It's a crazy world. Literally thousands of people you don't even know attempt to break or steal from systems like yours every day. Good 24/7 monitoring is a first line of defense, of course. But no matter how great and state-of-the-art your defenses are, you'll almost certainly succomb to a successful attack in time. That's why advanced data backup and data recovery need to be tools that you and your IT partner have at the ready from Day 1. Don't be tempted to "shortcut" this element of your network in the name of expediency or to save a few dollars. Ultimately, you'll lose out on both counts with that thinking. You need a complete and integrated solution that addresses every contingency as well as IT professionals who know how to make that happen.
Cyber Security
Not only do we provide multi-tier approaches to your network security, but Andromeda also provides built-for-you solutions for disaster recovery and business continuity devices. We provide, manage and monitor a variety of devices including physical hardware, Cloud-based and hybrid options. Our team actively monitors over 403 servers and 101 physical backup devices in the field. All with 100% local engineers and technicians.
Onsite/Remote Support
Lisle,IL
Andromeda's team is completely staffed by local technicians near Lisle,IL. No matter the hour, your issue is resolved quickly and professionally. In fact, 68% of incoming calls are connected to a live technician for immediate response. When a technician isn't available, our average response time is less than 30 minutes. And if that isn't impressive enough, emergency after-hours support response times average less than 10 minutes!
IT Network Management
IT networks are our bread-and-butter. We have provided these services to clients since 1994. Some have continued to rely on us for their evolving network needs since the very beginning. We stand behind our work day to day and year to year because we foster relationships with our client-partners that absolutely demand that of us. It's in our DNA and how we prefer to do business.
What A Few Of Our Clients Have To Say
It is invaluable to have one vendor handling all of our technology needs.
"The first project Andromeda handled for our firm was implementing a new phone system in 2010. They handled our wiring, installed the system and fully trained our staff. Since then, our relationship has grown and we've entrusted Andromeda with all of our IT, phone and security needs. In 2016 we moved to our new building and Andromeda was able to make that transition as smooth and simple as possible. It is invaluable to have one vendor handling all of our technology needs. We're lawyers, we aren't IT pros. We need to focus all of our energy on our clients. Andromeda gives us that ability. They remove our discomfort and the 'unknown' by breaking big decisions down into pieces we can understand. They understand our business, they guide us in the right directions and help us provide exceptional service to our clients. We would happily recommend Andromeda for all technology needs to any of our peers."
Charles Keough
Principal —Keough & Moody P.C.
The truth is our expertise is Law; Andromeda's is IT
"Back in 2003 our office was dealing with an IT firm that we no longer believed in. We heard about Andromeda through a family friend and frankly, have not looked back since. They are dependable, knowledgeable and trustworthy. Having a partner that works with the multiple technologies and software applications our industry demands is key to keeping pace with our peers. Their ability to handle issues remotely keeps our productivity high and allows us to get back to work quickly. Their staff is professional and incredibly easy to work with. The truth is our expertise is Law; Andromeda's is IT. Relying on Andromeda for all our IT needs is like having an older brother that knows how to fix anything!"
Anita Fay
Office Manager —Fay, Farrow and Associates
Not Ready To Call Us Yet?
Download Our FREE Report And Discover 8 Benefits Of Managed IT Services in Lisle,IL As Well As 12 Of The Top Criteria MSP Providers Worth Their Weight Should Provide
Choosing an IT partner is a big deal. Whether you're new to the concept of Managed Service Providers or you're frustrated with your current vendor and looking for a new one, this report will help you focus on key factors and services you need to be aware of.
Fill out this form to claim your report!
AndroPedia Tech Library
As part of our service, it is important to keep our client-partners well informed on IT developments, news, and best practices. Here is just a sampling of typical items from our AndroPediaSM library archive:
5 Ways To Keep Cyber Criminals At Bay This Holiday
Dec 04, 2017
The holidays are a magical time. Snow covered trees, festive lights decorating houses, time with family, parties . . . and an incredible increase in cybercrime and cyber criminals.
Didn't see that one coming did you?
The cyber criminals think and hope so too.
While people hit the web to shop for holiday gifts, deals and plane tickets to visit loved ones, hackers are doing their best to steal your data and use it for their own purposes.
In the spirit of giving, check out these 5 quick tips to keep cyber criminals and hackers at bay during the holiday!
5 quick tips to keep cyber criminals and hackers at bay during the holiday
1. Make sure that you do your shopping at secure websites
Any time you are purchasing something online you want to make sure you are doing so from a secure website. A secure website will encrypt your information. The means that only the authorized parties (the seller) receives that information and it can't fall into the hands of hackers or criminals.
You can tell if a website is secure by looking at the URL. If the URL begins with https:// that means it is secure. Specifically you are looking for the S after the http portion. You may also see a lock symbol. Make sure that you never enter information into a website without this. Look out for locks with warning symbols like question marks or red lines – this signals that the site is only partially encrypted and you should never trust it. Buy your stuff somewhere else.
2. Use Credit Cards instead of Debit Cards online – and probably in general where possible
There are so many different ways scammers attack your data. Think back to the big breaches of the last few years – Target, Home Depot etc. Your data can get stolen both online and at brick and mortar locations.
The most secure thing – aside from cash which obviously cannot be used for shopping online – is to shop with a credit card. Credit card companies are required to protect you from fraudulent purchases, if your account number is stolen or even if you purchase something online and it is never delivered.
The protections a consumer is guaranteed by credit cards far outweighs protections offered with debit cards and obviously, if your info is stolen, you'd much rather have that happen on a credit card than having your bank account liquidated.
3. Sign up for alerts
There are many options out there for alert programs and applications. Some let you know any time your social security number is used, some monitor your credit score and other vital information.
In regard to your credit cards and bank accounts specifically, you can have alerts sent to your email or your smartphone via text for activity. For example, you can have any purchase made on your bank card/credit card alert your phone. If that seems a bit overboard, you can set it up to alert you to purchases over a specific threshold.
Additionally, you want to make sure you are checking your bank account every day or so just to make sure nothing strange is occurring. That goes for holiday season and the rest of the year.
4. Check out third party payment systems
You've probably heard of PayPal but have you ever looked into why using a third party payment system like PayPal is beneficial for both the buyer and the seller?
Systems like these are middle men that help protect both sides of a transaction. The seller knows that the funds are verified but the seller also gets NO ACCESS to your account information. This is a great benefit to you. Instead of using your card and spreading your information from site to site and exposing your information to different destinations, your information is shared with one company.
Another benefit is that these third party payment options are readily available at most stores online and even at brick and mortar locations these days.
Some popular options are PayPal as mentioned, Apple Pay, Amazon Payments, Venmo, Samsung Pay and more.
5. Check Reviews and beware of the "Too Good To Be True"
It is the season for deals without a doubt. But be smart when you see an offer for something that is well below the market value.
That new iPhone isn't going to retail for $200 no matter how great a deal they are giving you. Hate to say it but there is no free lunch and one of the best ways for criminals to get you on their sites is by advertising an incredible price for a product.
Even Amazon isn't immune to this. Bogus retailers will advertise products that are never delivered or that have no resemblance to the pictures online. Pretty sure we have all fallen victim to that, holiday season or not.
But this time of year, make sure you read reviews. Do your research and take all the steps available to you to ensure you are protected.
We hope you have a great end of year and that you start 2018 without any personal stories about how cybercrime impacted your holidays.
If you have any further questions, feel free to reach our team and shop safe!
The post 5 Ways To Keep Cyber Criminals At Bay This Holiday appeared first on Andromeda Technology Solutions.
Your Company Laptop Was Stolen – Now What?
May 29, 2018
It's another Tuesday in the airport, and you just cleared the TSA line and went to the pretzel shop for a quick bite before you catch your plane. You sit your laptop down to get a straw, and the next second…your laptop is gone. It's not in sight, nor is the thief who stole it.
At first you're confused, then the confusion starts to fade away and you realize that this wasn't just a personal laptop. It was your work computer and had company files, sensitive information and access to company data that definitely doesn't belong in anyone else's hands.
But what do you do?
What To Do When You Can't Find Your Stolen Laptop
Stolen Laptop Step 1: Get in touch with your IT team
Whether you outsource, have internal IT staff or a mixture of both, your first step is to alert your IT support teams of the incident. Time is critical on this.
Even if you have a password on your laptop, which will likely prevent the thief from immediately having access to your private documents. It won't stop someone removing the hard drive from your laptop and connecting it to another computer. Suddenly your hard drive is sitting there, ready to browse – just like any other folder or drive letter.
Your IT Staff/Vendor should be installing encryption and remote management software on all remote devices. With proper encryption, your data is secure AND with remote management, your IT staff can wipe the stolen laptop before any damage is done.
Without this encryption software and remote management, you'd be forced to report any theft like this as a data breach. That means the government knows about it, your employees need to be made aware and worst of all – you have to alert clients.
This is why in this instance, you call your tech staff first.
Stolen Laptop Step 2: Contact the Police and file a report
The next best thing to do in situations like this is to immediately file a police report for the stolen laptop. Having a police case number can help with any insurance and/or recovery endeavors that come up. Plus, having a police report can help catch the criminal who stole your sensitive devices.
Stolen Laptop Step 3: Change Your Passwords
If you don't have encryption and even if you do – it is smart to change passwords to all personal, professional and financial accounts. Additionally if you used this computer to pay bills, check banking information or for any type of financial transactions, you'll want to make sure to check those accounts.
Stolen Laptop Step 4: Recover Your data on another device
This step also involves your IT staff/company. Hopefully you're IT pros have all of your company data backed up and readily available. It is important that you synch your portable devices regularly so that in ANY incident of failure or theft, you can be restored quickly without too much interruption.
To make sure that you're covered on this front, we'd suggest requesting regular tests of your backups anyway. That way, no matter the issue, you know your data is secured, backed up AND ready to deploy in an emergency or urgent situation.
In Summary
There are many steps you'll want to take after a theft occurs but with proactive IT support you won't have nearly as many headaches to deal with.
These things happen more often than you'd think too.
On average a laptop is stolen every 53 seconds!
So – take the following actions and get ahead of the issue before a stolen laptop happens.
Find out if your company's remote devices are encrypted with the ability to wipe all data on command
Make sure that you train employees with remote devices not to leave them unattended and to lock them in the trunk of their cars instead of leaving them in a front or backseat.
When travelling put your laptop on the TSA conveyer belt last – that way it is less likely to remain unattended.
Look into your company backups and business continuity protocols.

How often are they tested?
How often are remote users synching and backing up data?
How long will it take to restore a PC when you need it?
Our team is here to help you set up and manage any of the technical details listed above.
In fact, fill out the form below or call the office to receive 10% off of your initial setup fees for our remote encryption software!
Just mention the code "Encrypt4Me" when you call (815) 836-0030 or fill out the form below.

The post Your Company Laptop Was Stolen – Now What? appeared first on Andromeda Technology Solutions.
Some Apple iPhone 8's May Have A Manufacturer Defect
Sep 09, 2018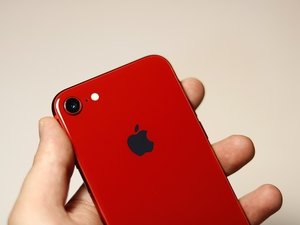 Do you own an iPhone 8? If so, you may have problems. Apple has recently reported that a small percentage of iPhone 8s "contain logic boards with a manufacturing defect.
Affected devices may experience unexpected restarts, a frozen screen, or won't turn on."
The company has isolated the defect to phones manufactured between September 2017 to March 2018, in Hong Kong, India, Japan, China, New Zealand, Macau, and the United States.
To find out if you've got one of the impacted iPhone 8s, head to the company's website and use the tool they've placed there, entering your phone's serial number. If your phone is one of the defective devices, Apple will repair it free of charge for up to three years after the sale.
Note, however, that some types of damage may incur fees to repair, specifically in the instance of a cracked screen or similar.
Apple's handling of the issue has so far been quite good. They were quick to acknowledge the mistake and isolate it to a very specific frame of time, and equally quick to create a checking tool. Their repair policy is generous, as is the impressive three-year window.
It's unfortunate that the manufacturing error occurred. However, the reality is that many companies would not have been as forthcoming as Apple has been, nor as generous with their repair policy.
Kudos to Apple for their handling of the issue. If you're considering buying a new iPhone, don't let this hiccup change your mind. Although the company isn't perfect, you'll find few companies that can top Apple in terms of taking care of their customers. There's a reason their customers are more like fans, and companies of all shapes and sizes would do well to emulate Apple as best they can.
Aggregated
Connecting and Protecting Business Since 1994
IT Service Providers & Managed IT Services for:

Accounting services • Construction • Dental/Medical offices • Distribution • Financial services • Health services • Law offices • Manufacturing • Municipal • Non-profits/Churches • Parks/Rec • Schools • Trucking • ...SMB offices/relocation