Professional Managed IT Services Company for Your Business Network

-Local to:

Joliet, IL
What Is An
Andromeda C‑CAT

?

A C‑CAT (Client-Centric Action Team) is a dedicated team that includes one or more

two

Remote Service Techs

, and one or more

IT Field Techs

whose activities are curated by a

Account Coordinator(AC)

—each specifically appointed to service

your

organization. With cat-like reflexes and precision, your Andromeda C-CAT will pounce on any IT issue, upgrade, or project. It's really the cat's meow for your IT needs!)
Network Security Keeping You Up at Night? Ongoing Access Issues? You Deserve a True IT Company PARTNER for Professional IT Management!
If you are ready for peace of mind, a dedicated team monitoring, updating and managing your network and, most importantly, if you are ready to get rid of IT headaches once and for all, it's time to make the move to Managed IT Services with Andromeda: the premier IT MSP Service company in the Joliet, IL area!
6 Ways Andromeda Is a Better Managed IT Services Company
100% Live & Local Support
Andromeda's team is completely staffed by local technicians near Joliet, IL 60434,60435,60436. No matter the hour, your issue is resolved quickly and professionally. In fact, 68% of incoming calls are connected to a live technician for immediate response. When a technician isn't available, our average response time is less than 60 minutes. And if that isn't impressive enough, emergency after-hours support response times average less than 15 minutes!
Dedicated Account Teams
You deserve a team that truly understands your business and your needs. That is why Andromeda introduced Client-Centric Account Teams (C‑CATs). As a managed IT services customer in Joliet,IL, you'll have a dedicated account team. An assigned team means one point of contact as well as assigned technicians that are personally acquainted with your network and the unique needs of your business.
Done Right The FIRST Time
Nothing is more frustrating than believing an issue is resolved only to find that the work was only half finished or the problem wasn't actually fixed. We understand this which is why we monitor each ticket and track "Re-Open" work. We are proud to share that our "Re-Open" percentage is less than 2% on all open tickets.
Built-For-You Solutions
Every business is different. We get that, which is why we customize our MSP managed IT service agreements to fit the needs of each client. With multiple IT support packages and add on services, we will find a solution that works for you.
One Call – Multiple Technologies
Never waste time playing phone tag between different vendors again. Not only do we provide Managed IT Services in Joliet,IL; between Telecommunication, Access Control, Security Cameras, Burglar Alarm Systems and Web Development/SEO, our team has you covered.
Close The Communication Loop
Nobody enjoys being left out of the loop. During business hours EVERY single call is answered live. We respond to emails within 2 hours or less and if your desired contact happens to be unavailable,
phone calls are returned within one hour.
Want a FREE Consultation or Have Questions For Us?
Just call:

815.836.0030

or fill in the

Request Form

below:
Your information will only be used for our own contact purposes and will never be shared with any third-party.
Professional IT Services that Andromeda Provides for Joliet, IL Businesses:
Managed IT Services
Joliet,IL
Andromeda offers a range of IT support plans—anything from month-to-month "time & materials"-based assistance to fixed IT service contracts that permit "no-brainer" conformance to an annual budget. Beyond the functions you would expect from a full-service MSP, you'll have a dedicated C‑CATs team that includes an Account Coordinator directing the same field and remote technicians day-to-day, month-to-month, and even year-to-year to manage your IT network needs.
This isn't simply a glorified Virtual CIO offering. Imagine the cost of hiring your own CIO AND tech team for this same level of customized service and knowledge of your particular (and evolving) network setup!
Cloud Services & Migrations
Typically, the biggest issue you'll face when initiating Cloud IT services is not the services themselves, but rather the proper migration of your existing IT services to the Cloud without loss of functionality, downtime, and scores of other details that could undermine the whole process. Andromeda has a long history of expertise in physical on-premises systems. Don't make the mistake of turning all your current systems over to a "Cloud expert"; we'll save you from a lot of heartache and pain with a virtually seamless Cloud migration from your current setup— whatever it is.
Data Backup & Recovery
Joliet,IL
It's a crazy world. Literally thousands of people you don't even know attempt to break or steal from systems like yours every day. Good 24/7 monitoring is a first line of defense, of course. But no matter how great and state-of-the-art your defenses are, you'll almost certainly succomb to a successful attack in time. That's why advanced data backup and data recovery need to be tools that you and your IT partner have at the ready from Day 1. Don't be tempted to "shortcut" this element of your network in the name of expediency or to save a few dollars. Ultimately, you'll lose out on both counts with that thinking. You need a complete and integrated solution that addresses every contingency as well as IT professionals who know how to make that happen.
Cyber Security
Not only do we provide multi-tier approaches to your network security, but Andromeda also provides built-for-you solutions for disaster recovery and business continuity devices. We provide, manage and monitor a variety of devices including physical hardware, Cloud-based and hybrid options. Our team actively monitors over 403 servers and 101 physical backup devices in the field. All with 100% local engineers and technicians.
Onsite/Remote Support
Joliet,IL
Andromeda's team is completely staffed by local technicians near Joliet,IL. No matter the hour, your issue is resolved quickly and professionally. In fact, 68% of incoming calls are connected to a live technician for immediate response. When a technician isn't available, our average response time is less than 30 minutes. And if that isn't impressive enough, emergency after-hours support response times average less than 10 minutes!
IT Network Management
IT networks are our bread-and-butter. We have provided these services to clients since 1994. Some have continued to rely on us for their evolving network needs since the very beginning. We stand behind our work day to day and year to year because we foster relationships with our client-partners that absolutely demand that of us. It's in our DNA and how we prefer to do business.
What A Few Of Our Clients Have To Say
It is invaluable to have one vendor handling all of our technology needs.
"The first project Andromeda handled for our firm was implementing a new phone system in 2010. They handled our wiring, installed the system and fully trained our staff. Since then, our relationship has grown and we've entrusted Andromeda with all of our IT, phone and security needs. In 2016 we moved to our new building and Andromeda was able to make that transition as smooth and simple as possible. It is invaluable to have one vendor handling all of our technology needs. We're lawyers, we aren't IT pros. We need to focus all of our energy on our clients. Andromeda gives us that ability. They remove our discomfort and the 'unknown' by breaking big decisions down into pieces we can understand. They understand our business, they guide us in the right directions and help us provide exceptional service to our clients. We would happily recommend Andromeda for all technology needs to any of our peers."
Charles Keough
Principal —Keough & Moody P.C.
The truth is our expertise is Law; Andromeda's is IT
"Back in 2003 our office was dealing with an IT firm that we no longer believed in. We heard about Andromeda through a family friend and frankly, have not looked back since. They are dependable, knowledgeable and trustworthy. Having a partner that works with the multiple technologies and software applications our industry demands is key to keeping pace with our peers. Their ability to handle issues remotely keeps our productivity high and allows us to get back to work quickly. Their staff is professional and incredibly easy to work with. The truth is our expertise is Law; Andromeda's is IT. Relying on Andromeda for all our IT needs is like having an older brother that knows how to fix anything!"
Anita Fay
Office Manager —Fay, Farrow and Associates
Andromeda IT Service Offerings
Here is just a quick list demonstrating the breadth of IT services you can expect from Andromeda:
Backup and disaster recovery
Cloud
Employee security training
Inventory management
Managed service provider
New building technology consultant
O365 migration
Security consultant
Wireless network installations
Backup solution
Cloud migration
Hardware support
IT support
Network security consultant
Outsourced tech support
PC patch management
Server management
AndroPedia Tech Library
As part of our service, it is important to keep our client-partners well informed on IT developments, news, and best practices. Here is just a sampling of typical items from our AndroPediaSM library archive:
Guidelines & Tips for Employees Working Remotely
Mar 30, 2020
Working remotely, whether short-term or permanent comes with many perks, but it also poses many new risks for the security of your organization's data. For example, if an employee-owned device (laptop, PC, etc.) is infected, that could compromise your business network as well.  
We've developed a list of guidelines and tips to assist you as you prepare to work from home in a safe, functional work environment. Note, this list is intended for guidance and information purposes only. If you have any questions regarding these tips, please reach out to your supervisor or IT provider for additional information.   
Guidelines & Tips 
Secure workspace 
Ensure 

that 

you 

have the ability to lock your devices (laptop, PC, etc.) and any business relevant information when not in use. Cable locks for laptops should be used when necessary. Laptops and devices should be locked out of sight and/or in the trunk if it must be left in a vehicle unattended 

 

Avoid using your personal devices for work-related business  

 

Safely perform conversations without visitors eavesdropping or shoulder surfing, especially while working in a mobile setting, such as a coffee shop 

 

Protect the data you are accessing by using a VPN to log into the company network, and ensure you are protecting data visible on your screen with a screen protector. This is especially critical for employees who are required to be HIPAA compliant, PCI compliant, etc.  

 

Restrict the use of devices containing business-relevant information. Do not let family members, friends, or anyone but yourself use company-owned devices or personal devices used for business purposes 

 

Use strong

unique passwords

on all your devices and accounts to prevent unauthorized access 

 
Wireless Security 
Change default Wi-Fi Router passwords 

Enable WPA-2 or higher encryption   

 

Ensure your local router firmware is up to date 

 

Limit the use of public Wi-Fi. Always use a VPN when connecting to public Wi-Fi. Never use public Wi-Fi to send sensitive information without a VPN  

Ensure all personal devices are secure with company-provided or personally owned antivirus and anti-malware software company 

 

Updated IoT device firmware (smart thermostats, surveillance cameras, etc.) 

 

Ensure default passwords are changed  

 

Ensure the software on all devices within your home network are kept up to date (corporate laptop, IOT devices such as cameras and smart thermostats, personal laptops/tablets, etc.) 

Review and follow corporate Bring Your Own Device (BYOD) and other relevant policies and procedures 




 
AWARENESS  
Remote Work Employee Awareness  

 

Be extremely cautious of email

phishing scams 

 

Limit social media use 

 

Don't reveal business itineraries, corporate info, daily routines, etc.

 
We provide this list of guidelines to assist you as you work from home. These tips are meant to facilitate a safe, functional work environment.  
Note, this list is intended for guidance and information purposes only. If you have any questions regarding these tips, please reach out to your supervisor or IT provider for additional information. We are always here to assist in your transition in any way possible. Give us a call to pick up this conversation today (815) 836-0030 or email us.
The post Guidelines & Tips for Employees Working Remotely appeared first on Andromeda Technology Solutions.
How A Third-Party Data Breach Impacts Cybersecurity At Your Business
Aug 05, 2019
With the average American adult maintaining over 130 different accounts online, the risk of a data breach or data being stolen continues to grow. Between social media, financials, productivity applications, email, business applications, online shopping and countless other accounts online, your "online life" becomes more and more a part of your day to day physical life as time passes.
As more of our lives and data are shared online, criminals are focused on breaking into these databases to steal the valuable info they hold:
Personal Info such as name, address, dates of birth, social security numbers etc.
Financial information such as bank info, credit cards etc.
Social Information on social media accounts
This is a real problem facing consumers globally but the impacts span beyond individual damages and stolen identities (though, those damages are bad enough).
When a criminal steals your password, or the password of a coworker, chances are – they've gained access to many pieces of your "online life".
Here's an example to illustrate how a third party data breach can lead a criminal back to your business.
Your HR manager helps book travel for employees at the business. He set up a business account at a national hotel chain to book rooms for whatever the business travel needs are. The hotel chain's database suffers a breach and cybercriminals steal thousands of email/password combos including your HR manager's credentials.
Your HR manager used the same password he uses for all kinds of sites online when he created the login at the hotel company site. This means that the criminals who have this breached data, now have access to your payroll software, servers and all the other things your HR manager interacts with.
The criminals either use this data themselves or take it to the Dark Web to sell for a few dollars (password/email combinations go for $3-$5 on average on the Dark Web).
Breaches like these happen daily and criminals use the information they steal to do as much damage as they can.
This creates a unique problem for business owners and managers because what can you possibly do to protect yourself from a data breach happening at a hotel chain or some other account online?
Things get even trickier when the average span of time between a data breach and disclosure to the public reaches 15 months. Meaning, criminals have a 15-month head start to get to your business and do damage before your are notified on the 5 o'clock news or your social media feed.
So, how can you defend against this kind of thing?
First, implement a password policy at your business:
Strong Passwords Required
Change Passwords Regularly (90 days minimum)
Dual Authentication
Lockout Procedures
Second, roll out a password management tool across your organization.
As mentioned earlier, the average adult in America manages over 130 accounts online. It is no wonder that we have a hard time creating strong and unique passwords for each of those accounts. It would be nearly impossible to remember all of that without writing things down – which isn't secure.
To bridge the gap between security and memory, implement a password management tool. Look for something that is encrypted, secure and be sure to consider mobile capabilities. We recommend LastPass as a great option to start.
Third, invest in Dark Web Monitoring
Dark Web Monitoring is still a newer service offered to businesses and professionals. This is a monitoring solution designed to scrub different areas of the Dark Web (chatrooms, discussion boards etc.) for data connected to your domain.
If we apply Dark Web Monitoring to the example above with the HR Manager for instance – when the criminals stole data from the hotel chain and went to sell/share it on the Dark Web, the monitoring tool would identify your IT company to have the HR manager change passwords. That way, the criminals have useless data and you are protected well before you learn about the breach 15 months later.
The post How A Third-Party Data Breach Impacts Cybersecurity At Your Business appeared first on Andromeda Technology Solutions.
Intel Steps Up Game With CPU-Level Malware Protection
Jun 26, 2020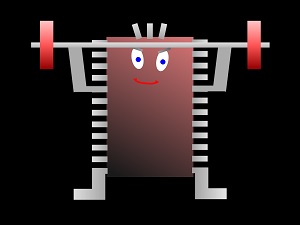 Tech companies both big and small are always looking for new ways to protect their customers from the threat of malware.While that's not something that hardware vendors are known for, Intel has leapt into the fray with a recent announcement.
Their planned "Tiger Lake" mobile processers will offer CPU-level malware protection features.
Tom Garrison is Intel's VP & General Manager of Client Security Strategy and Initiatives.
Tom had this to say about the planned features:
"Intel CET is designed to protect against the misuse of legitimate code through control-flow hijacking attacks--widely used techniques in large classes of Malware...Intel has been actively collaborating with Microsoft and other industry partners to address control-flow hijacking by using Intel's CET technology to augment previous software-only control-flow integrity solutions."
Specifically, Intel's CET provides two new capabilities to help guard against control-flow hijacking malware: Indirect Branch Tracking (IBT) and Shadow Stack (SS). Collectively, these two new tools work by defeating malware designed to use ROP (Return Oriented Programming), JOP (Jump Oriented Programming) and COP (Call Oriented Programming).
Garrison adds:
"The significance of Intel CET is that it is built into the microarchitecture and available across the family of products with that core...While Intel vPro platforms with Intel Hardware Shield already meet and exceed the security requirements for Secure-core PCs, Intel CET further extends advanced threat protection capabilities....when used properly by software, [it] is a bit step in helping prevent exploits from hijacking the control-flow transfer instructions."
As mentioned, the new capabilities will initially roll out for mobile processors, but the company has plans in the work to expand the microarchitecture into desktop and server platforms as well.
This is good news and we're excited to see the hardware's capabilities in action. Of course, it remains to be seen how effective the new protections will be, but industry experts are cautiously optimistic.
Aggregated
Connecting and Protecting Business Since 1994
Providing Managed IT Services for:

Accounting services • Construction • Dental/Medical offices • Distribution • Financial services • Health services • Law offices • Manufacturing • Municipal • Non-profits/Churches • Parks/Rec • Schools • Trucking • ...SMB offices/relocation