Professional Managed IT Services Company for Your Business Network

-Local to:

Harvey, IL
What Is An
Andromeda C‑CAT

?

A C‑CAT (Client-Centric Action Team) is a dedicated team that includes one or more

two

Remote Service Techs

, and one or more

IT Field Techs

whose activities are curated by a

Account Coordinator(AC)

—each specifically appointed to service

your

organization. With cat-like reflexes and precision, your Andromeda C-CAT will pounce on any IT issue, upgrade, or project. It's really the cat's meow for your IT needs!)
Network Security Keeping You Up at Night? Ongoing Access Issues? You Deserve a True IT Company PARTNER for Professional IT Management!
If you are ready for peace of mind, a dedicated team monitoring, updating and managing your network and, most importantly, if you are ready to get rid of IT headaches once and for all, it's time to make the move to Managed IT Services with Andromeda: the premier IT MSP Service company in the Harvey, IL area!
6 Ways Andromeda Is a Better Managed IT Services Company
100% Live & Local Support
Andromeda's team is completely staffed by local technicians near Harvey, IL 60426. No matter the hour, your issue is resolved quickly and professionally. In fact, 68% of incoming calls are connected to a live technician for immediate response. When a technician isn't available, our average response time is less than 60 minutes. And if that isn't impressive enough, emergency after-hours support response times average less than 15 minutes!
Dedicated Account Teams
You deserve a team that truly understands your business and your needs. That is why Andromeda introduced Client-Centric Account Teams (C‑CATs). As a managed IT services customer in Harvey,IL, you'll have a dedicated account team. An assigned team means one point of contact as well as assigned technicians that are personally acquainted with your network and the unique needs of your business.
Done Right The FIRST Time
Nothing is more frustrating than believing an issue is resolved only to find that the work was only half finished or the problem wasn't actually fixed. We understand this which is why we monitor each ticket and track "Re-Open" work. We are proud to share that our "Re-Open" percentage is less than 2% on all open tickets.
Built-For-You Solutions
Every business is different. We get that, which is why we customize our MSP managed IT service agreements to fit the needs of each client. With multiple IT support packages and add on services, we will find a solution that works for you.
One Call – Multiple Technologies
Never waste time playing phone tag between different vendors again. Not only do we provide Managed IT Services in Harvey,IL; between Telecommunication, Access Control, Security Cameras, Burglar Alarm Systems and Web Development/SEO, our team has you covered.
Close The Communication Loop
Nobody enjoys being left out of the loop. During business hours EVERY single call is answered live. We respond to emails within 2 hours or less and if your desired contact happens to be unavailable,
phone calls are returned within one hour.
Want a FREE Consultation or Have Questions For Us?
Just call:

708-301-8814

or fill in the

Request Form

below:
Your information will only be used for our own contact purposes and will never be shared with any third-party.
Professional IT Services that Andromeda Provides for Harvey, IL Businesses:
Managed IT Services
Harvey,IL
Andromeda offers a range of IT support plans—anything from month-to-month "time & materials"-based assistance to fixed IT service contracts that permit "no-brainer" conformance to an annual budget. Beyond the functions you would expect from a full-service MSP, you'll have a dedicated C‑CATs team that includes an Account Coordinator directing the same field and remote technicians day-to-day, month-to-month, and even year-to-year to manage your IT network needs.
This isn't simply a glorified Virtual CIO offering. Imagine the cost of hiring your own CIO AND tech team for this same level of customized service and knowledge of your particular (and evolving) network setup!
Cloud Services & Migrations
Typically, the biggest issue you'll face when initiating Cloud IT services is not the services themselves, but rather the proper migration of your existing IT services to the Cloud without loss of functionality, downtime, and scores of other details that could undermine the whole process. Andromeda has a long history of expertise in physical on-premises systems. Don't make the mistake of turning all your current systems over to a "Cloud expert"; we'll save you from a lot of heartache and pain with a virtually seamless Cloud migration from your current setup— whatever it is.
Data Backup & Recovery
Harvey,IL
It's a crazy world. Literally thousands of people you don't even know attempt to break or steal from systems like yours every day. Good 24/7 monitoring is a first line of defense, of course. But no matter how great and state-of-the-art your defenses are, you'll almost certainly succomb to a successful attack in time. That's why advanced data backup and data recovery need to be tools that you and your IT partner have at the ready from Day 1. Don't be tempted to "shortcut" this element of your network in the name of expediency or to save a few dollars. Ultimately, you'll lose out on both counts with that thinking. You need a complete and integrated solution that addresses every contingency as well as IT professionals who know how to make that happen.
Cyber Security
Not only do we provide multi-tier approaches to your network security, but Andromeda also provides built-for-you solutions for disaster recovery and business continuity devices. We provide, manage and monitor a variety of devices including physical hardware, Cloud-based and hybrid options. Our team actively monitors over 403 servers and 101 physical backup devices in the field. All with 100% local engineers and technicians.
Onsite/Remote Support
Harvey,IL
Andromeda's team is completely staffed by local technicians near Harvey,IL. No matter the hour, your issue is resolved quickly and professionally. In fact, 68% of incoming calls are connected to a live technician for immediate response. When a technician isn't available, our average response time is less than 30 minutes. And if that isn't impressive enough, emergency after-hours support response times average less than 10 minutes!
IT Network Management
IT networks are our bread-and-butter. We have provided these services to clients since 1994. Some have continued to rely on us for their evolving network needs since the very beginning. We stand behind our work day to day and year to year because we foster relationships with our client-partners that absolutely demand that of us. It's in our DNA and how we prefer to do business.
What A Few Of Our Clients Have To Say
It is invaluable to have one vendor handling all of our technology needs.
"The first project Andromeda handled for our firm was implementing a new phone system in 2010. They handled our wiring, installed the system and fully trained our staff. Since then, our relationship has grown and we've entrusted Andromeda with all of our IT, phone and security needs. In 2016 we moved to our new building and Andromeda was able to make that transition as smooth and simple as possible. It is invaluable to have one vendor handling all of our technology needs. We're lawyers, we aren't IT pros. We need to focus all of our energy on our clients. Andromeda gives us that ability. They remove our discomfort and the 'unknown' by breaking big decisions down into pieces we can understand. They understand our business, they guide us in the right directions and help us provide exceptional service to our clients. We would happily recommend Andromeda for all technology needs to any of our peers."
Charles Keough
Principal —Keough & Moody P.C.
The truth is our expertise is Law; Andromeda's is IT
"Back in 2003 our office was dealing with an IT firm that we no longer believed in. We heard about Andromeda through a family friend and frankly, have not looked back since. They are dependable, knowledgeable and trustworthy. Having a partner that works with the multiple technologies and software applications our industry demands is key to keeping pace with our peers. Their ability to handle issues remotely keeps our productivity high and allows us to get back to work quickly. Their staff is professional and incredibly easy to work with. The truth is our expertise is Law; Andromeda's is IT. Relying on Andromeda for all our IT needs is like having an older brother that knows how to fix anything!"
Anita Fay
Office Manager —Fay, Farrow and Associates
Andromeda IT Service Offerings
Here is just a quick list demonstrating the breadth of IT services you can expect from Andromeda:
Backup and disaster recovery
Cloud
Employee security training
Inventory management
Managed service provider
New building technology consultant
O365 migration
Security consultant
Wireless network installations
Backup solution
Cloud migration
Hardware support
IT support
Network security consultant
Outsourced tech support
PC patch management
Server management
AndroPedia Tech Library
As part of our service, it is important to keep our client-partners well informed on IT developments, news, and best practices. Here is just a sampling of typical items from our AndroPediaSM library archive:
3 Teams Updates You Might Have Missed & How To Use Or Access Them
Aug 28, 2020
Microsoft Teams helps professionals connect and stay productive by bringing all documentation, communication and collaboration into one space. If you are like us, most of your day-to-day communication and activity is somehow tied to Microsoft Teams.  Like many other software as a service programs, Teams users benefit from real-time product updates and feature rollouts. That means that the software responds to user needs and is constantly being updated with new features.  
Here are the awesome new features that have been added to your Teams app
 that you might not have heard about.
1 New Meeting and Call Pop-outs – When you join a call/meeting in the desktop app, it will pop out into a secondary window instead of confining your meeting to the main Teams interface. This allows you to have a meeting on one screen and the full Teams app open on another screen etc.   It should be noted though, to use this Teams setting, you must turn it on in your general settings.
2 Book appointments with Bookings. The Bookings app inside Teams is an easy way to schedule virtual appointments. You can manage multiple calendars, as well as communications with internal and external attendees, from a single source. The virtual appointments are then held via Microsoft Teams Meetings.
3 Raise your hand in a meeting. This is especially handy when you have a large gathering and don't want to interrupt the speaker. You let people know you have something to say with the new raise hand feature in Teams. While in a meeting, select the hand icon in your control bar. This will highlight your hand icon on your video feed to let the rest of the attendees know that you'd like to speak. Once you have been allowed to share, you just click the icon again to lower your hand. 
If your team is ready to start using the full Office 365 suite of products and you need a partner to help implement it at your office, give us a call and we can help manage the process and installation.
The post 3 Teams Updates You Might Have Missed & How To Use Or Access Them appeared first on Andromeda Technology Solutions.
Layered Network Security: 5 Components Every Layered Security Solution Should Have & Why Employee Training Is A Must Have
Nov 02, 2020
Securing your data and your network is a big job. If you're looking at trends or the news, you can probably guess that network security is only going to get more important and cumbersome in the future.
Cybersecurity is now a common household term and that's a good thing. The page has been turned on data security and people regularly recognize that we need to protect ourselves both personally and professionally from cyber crime and related threats.
To illustrate where the cybersecurity and cyber crime industries are moving here are a few stats (full article here):
Cyber crime damage costs are predicted to hit $6 trillion annually by 2021

Cybersecurity

spending to exceed $1 trillion by 2021
Global ransomware incidents hit a rate of one attack every 14 seconds in 2019
The threats to data and networks are clearly going nowhere so it is important that you have a plan in place to protect your business (and yourself).
Different software applications and hardware solutions are designed to address specific security concerns. This means that while one solution may give you complete protection from one threat, it may not be suited to protect you from another.
The solution for these weak points is to 'layer' your security and design a solution that covers and protects your network to the best of its abilities.
What You Should Expect From A Layered Network Security Solution
A good layered security solution for your network is going to include the following components:
1. Professional Firewall Solution –
Your firewall is designed to help protect your network from external threats. It does this by blocking access to your network while allowing your users to communicate outside of the network. While a firewall is a great way to protect your network from intrusions, it can only protect your system from outside activity. A firewall cannot prevent one of your users from giving unauthorized permissions or access to programs or other users.
2. Professional Antivirus Software –
Antivirus software is a standard security solution designed to detect and block malware, viruses and other bugs from taking action against your network. An antivirus solution typically depends on a predefined catalog of known issues. The software uses this catalog to block those known issues from impacting you. The issue with this is that new viruses, malware, spyware and bugs are produced daily. If your solution is not actively updating and monitoring the internet for new incidents, it won't be able to protect you from new threats in real time. Antivirus solutions also cannot always block a user from disregarding a warning and downloading a bad file/clicking on a bad link.
3. Email Spam Prevention/Filters –
Spam is more than just an annoying thing filling up your inbox. A majority of viruses and bugs that get through your firewall/antivirus do so by hiding in email messages. Cyber criminals know that if they send enough emails, somebody is going to click a bad link or download a compromised attachment. By filtering out spam, you dramatically decrease the opportunity for someone to accidentally introduce a virus to the network. Again though, spam filters don't catch everything so they cannot prevent a user from making a mistake.
4. DNS Filtering/Protection –
DNS stands for Domain Name System. This piece of your network controls email delivery and is the component that allows you to browse websites. When configured, a DNS filter can prevent your employees from accessing specific types of sites. For example, a DNS filter can be set up to prevent employees from accessing social media or other blacklisted sites. This security also helps keep malware or other viruses from spreading throughout your network by masking your devices and server. This is one element of your network security that isn't heavily impacted by regular users but if it is not set up properly and managed properly it can't protect you from much.
5. Employee Training & Education –
You may have noticed that almost any of the security layers mentioned above have specific strengths and weaknesses. Additionally, each component had a weakness related to human or user error. The fact is that users and honest mistakes are the root cause of the majority of data breaches, viruses, downtime and incidents on your network. That doesn't mean your employees and coworkers are intentionally breaking protocol or doing things wrong. Most of the time these are honest mistakes like clicking a link in an email, downloading a file with a hidden virus or visiting an infected/malicious site and unknowingly giving cyber criminals usernames & password information.
And That's Just The Beginning…
These are just five common pieces of a layered network security setup. They all work together to help cover different vulnerabilities and behaviors. There are many other software and hardware solutions that can increase your layered network security and reduce vulnerability. Some of those include:
Encryption
Dark Web Monitoring Services
Dual Authentication
Password Management
Data Backups

Disaster Recovery Planning

Scheduled & Regular Patches/Updates
Security Protocols for Remote Devices
VPN

Network Security Assessments

(at least once a year)
The most important part to a successful layered network security setup is to take your individual needs and environment into account. There is no 'One Size Fits All' solution and there is no one solution that is going to guarantee 360 degree protection for your network. Be wary of any vendor who tries to sell you something like that.
The goal should be to protect your environment to the best of anyone's ability and to educate/train your staff adequately to mitigate risk.
You will also want to make sure and take any specific compliance requirements or regulations for your industry into account. Most any business that has data needs to maintain certain standards for data protection.
To discuss any of the layers for a layered network security solution listed above or your environment please reach out to our team.
For more information on employee data security training go here.
The post Layered Network Security: 5 Components Every Layered Security Solution Should Have & Why Employee Training Is A Must Have appeared first on Andromeda Technology Solutions.
Hackers Stole User Information From Popular Gold Dealer
Nov 17, 2020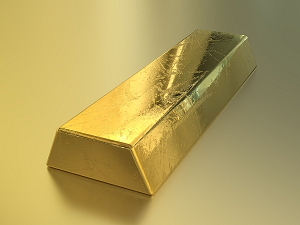 Do you own gold? If so, and if you purchased it online, then odds are good that you bought it from JM Bullion, which is one of the largest precious metal retailers on the web.
If so, be aware that the company recently announced that their network was breached, and as a result, some customer credit card information was stolen.
It turns out that this issue dates back to February of this year (2020) although the company only became aware of the problem on July 6th, when they were alerted to suspicious activity on their website. By July 17th, they had identified a malicious script that had been injected into their site, which, according to the company's disclosure notification "had the ability to capture customer information entered into the website in limited scenarios while making a purchase."
The notification goes on to stress that the limited scenarios represented a small fraction of the total transactions processed by JM Bullion during the period, but the company has so far declined to give any information regarding the exact scope and scale of the incident.
By now, all impacted customers will have received an official notification by mail from the company, which includes next steps. If you haven't gotten such a notification, then odds are excellent that your payment card information wasn't compromised and there's nothing for you to do.
Either way, it pays to be mindful of the event and keep a sharp eye on the payment card you used to make your purchases on JM Bullion's site, just in case.
Needless to say, the offending script has been removed, and at present, there are no known issues with the site. Still, this serves as yet another reminder that no matter where you go on the web and no matter what you do, you are not safe. Stay vigilant.
Aggregated
Connecting and Protecting Business Since 1994
Providing Managed IT Services for:

Accounting services • Construction • Dental/Medical offices • Distribution • Financial services • Health services • Law offices • Manufacturing • Municipal • Non-profits/Churches • Parks/Rec • Schools • Trucking • Shipping • ...SMB offices/relocation